SPRING 2016 SEMINARS

POSITIONING YOUR INVESTMENTS TO TAKE ADVANTAGE OF CHANGING ECONOMIC CONDITIONS AND NEW LEGISLATION
Make sure your investments are positioned to take advantage of changing economic conditions and new legislation. At Beckett?s exclusive seminars, you can understand:
How your finances could be affected by the March 2016 Budget;
Whether residential property represents an attractive investment proposition compared to other options;
How specialist tax-wrappers can be utilised, and how they can be put to use in your portfolio.
You will learn about alternative methods of investing that complement recent legislative changes – and you?ll have the opportunity to hear a top Investment Director from Aviva?s Multi-Asset team explain how developments in the global economy might impact on investment.  Here is the seminar programme:
Alternative Investment Opportunities To Complement Recent Legislative Changes
– John Horsman, Chartered Financial Planner, Beckett Financial Services
Legislation changes announced in the March 2016 budget and how your finances could be affected.
Is residential property an attractive investment proposition?
The merits of using specialist tax wrappers in your portfolio, and what you need to understand about them, including:

AIM portfolio services;
Enterprise Investment Schemes (EISs) and/or a Venture Capital Trusts (VCTs).
The Economic Climate And Its Potential Impact On Investment Opportunities
– Jerome Nunan, Investment Director, Aviva?s Multi-Asset Team
Jerome will provide an investment professional?s view of the global economy and how it might impact on investment returns, including:
An overview of economic trends and political developments;
Significant indicators and what they mean for investors;
Opportunities for investment.
WHERE AND WHEN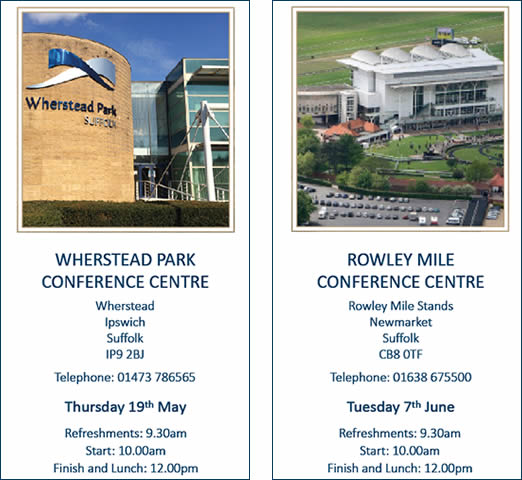 FIND OUT MORE
To find out more, click on the image below to open a PDF leaflet: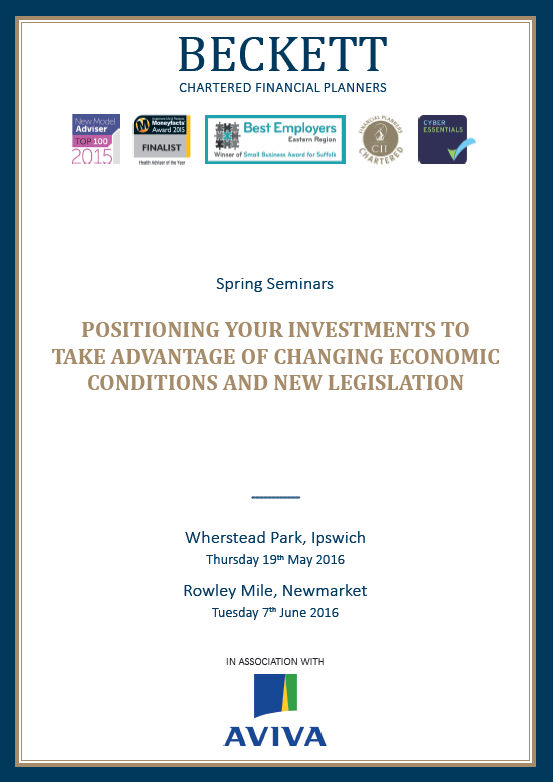 BOOK YOUR PLACE
You can book your place by emailing caroline.southgate@beckettinvest.com or phoning 01284 754500. Places are limited and so early reservation is recommended.