Portfolios
You can log in to your platforms here:
AEGON Client Login
Standard Life Client login
Personal Finance Portal
The Personal Finance Portal (PFP) is a revolutionary way of viewing all your finances in one place at any time on a mobile or web device. Powered by the market-leading company in financial services software, Intelliflo, PFP allows you to view all your finances and your investments at the touch of a button.  You can find out more by watching this video:
Free Premium Access For Becketts Clients
Becketts' commitment to provide the highest level of service for all clients means you can use the PFP for free, including the Premium features. PFP Premium allows you to combine short-term bank accounts and credit card data with longer term finances such as loans and mortgages. And you can make use of features such as Budgets, Goals so you can fully utilise PFP's capabilities and have a real handle on your finances.
Find Out More About The Personal Finance Portal
You can discover the benefits and features of the Portal by downloading this leaflet: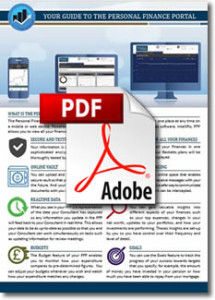 How To Access The Personal Finance Portal
To register for your Personal Finance Portal, please speak to your Becketts Consultant or email our dedicated Portal Manager jonathan.law@beckettinvest.com.