Group Income Protection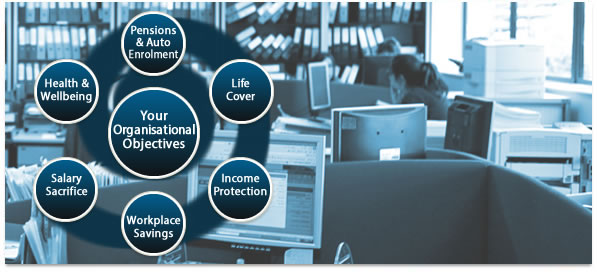 Group Income Protection looks to provide a regular monthly benefit if staff are unable to work due to long-term sickness or disability.
This kind of Group Risk benefits are highly valued as they provide financial protection for employees and their families, yet they are relatively inexpensive for employers compared with some other components of the typical benefits package.
Standard schemes pay benefits until retirement date, but there are limited-term schemes available. Group Income protection can also include services to help with rehabilitation and to tackle absenteeism. It is also referred to as permanent health insurance (PHI) or income replacement.
Those involved with managing absence should also be aware of the new Government funded Health and Work Service that is due to be launched in autumn 2014.  The service is still being finalised is intended to be rolled out on a staged geographical basis.  The target for the service to be fully implemented is April 2015.   Please see the DWP Overview of the Health and Work Service for further information.