Group Risk Benefits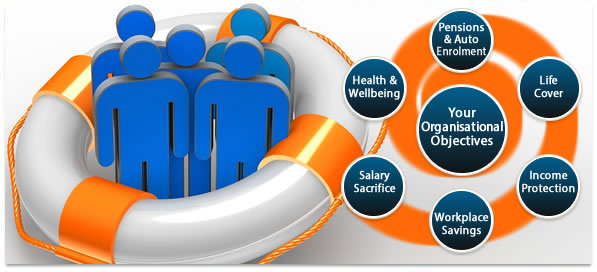 Group Risk Benefits covers three types of company sponsored employee benefits:
These employer-sponsored products are designed to provide employees with access to insured protection cover either at a reduced rate or free of charge because they are covered under one 'group' policy. Group policies are often more readily available than individual cover since most employees are not generally needed to provide medical details before cover is granted.
Group Risk Benefits are highly valued as they provide financial protection for employees and their families, yet they are relatively inexpensive for employers.
We have specialist consultants who hold the Group Risk Qualification from the Chartered Insurance Institute who can guide employers looking to set up one or all of these benefits and provide ongoing support to ensure they are properly managed and administered.
Pensions Auto Enrolment
All the members of our Employee Benefits team are qualified and experienced in advising clients with Pensions Auto Enrolment.  Find out more about how we can help you.